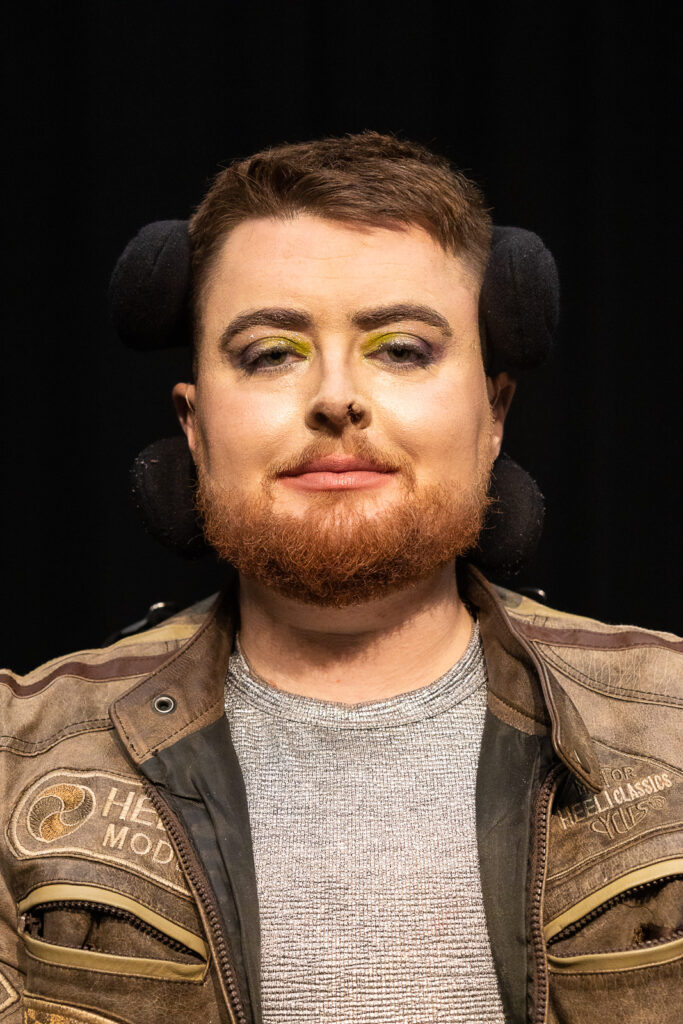 Creatively, I offer poetry and theatre performances, media appearances, work to commission, and talks and keynotes. I also offer services to creatives, such as 1:1 support, mentoring, workshops, and creative access consultancy.
Performances
I offer poetry and theatre performances, including from my poetry pamphlet, Shield, my Evening Standard Future Theatre Fund award-winning play NOT DYING (40 minutes), my new show, CRIP Monologues (15 minutes), as well as monologue and dialogue from scripted work. I have performed on stages including the Pit at the Barbican, the Lyric Hammersmith, the Southbank Centre and Theatre Royal Stratford East.
You can read performance reviews here.
There is a film of NOT DYING (audio-described, BSL, captions) as directed for Athena Stevens available for screening. I can also curate a panel to accompany this work, discussing the creation and development of disabled-led theatre.
Media appearances
I am a confident speaker, who has had media appearances across Sky News, BBC Ouch, BBC Podcast series', Front Row, and more. In my media work, I have spoken on issues of disability, health and social care policy, and the arts – with a focus on disabled artists, and access for audiences. I am passionate about building a more equitable world, in which deaf and disabled people have the tools to succeed.
Commissioned work
I have experience producing scripted and poetic work to commission. This has come from venues such as Theatre Royal Stratford East, and organisations such as Spread the Word.
Curation and Directing
I have curated events for Lewisham Borough of Culture, the Barbican Centre, and Home Manchester. My curatorial practice is about bringing together, supporting, and directing a range of theatrical and musical performances. I use wide networks of deaf and disabled artists to curate events that engage, support, challenge, and develop audiences.
Toni Racklin, Head of Theatre and Dance at the Barbican Centre said that "Jamie's appearances at the Barbican are always a highlight of our Theatre and Dance programme". I have been a returning artist, bringing work there over a number of years.
Keynotes, talks and presentations
I can draw from my creative career to offer keynotes, talks, and presentations to arts organisations and audiences with an interest in the arts. I am able to explore themes around performance, storytelling and access, and tailor each presentation to the specific audience.